AdniJóga (Giving Yoga) is a social enterprise with the aim to provide sustainable access to the physical and mental benefits of yoga and mindfulness to everyone who would otherwise not be able to experience calmness through movement and breath.
Mental health issues are on the rise worldwide. These issues disproportionately affect those living below the poverty line as poverty acts as a chronic stressor. Unfortunately, vulnerable people in difficult life situations are less likely to access mental health support services or physical help to deal with their trauma. In Hungary, 2 million people are estimated to struggle with mental health issues, and only 100,000 have access to state funded therapy. AdniJóga Foundation aims to compensate for this gap in care by providing trauma-focused yoga sessions to vulnerable groups.
Their story started in 2017 on a Greek island, with AdniJóga's founder delivering their first yoga sessions to refugee women living in an overcrowded camp. Women appreciated the sense of calm the sessions brought to their lives, which gave AdniJóga's founder the motivation to continue this work after her return to Hungary.
The charitable classes are delivered in cooperation with local non-profit organisations. Through its partners, AdniJóga works with a wide range of target groups: children living infoster homes or in low income families, refugees, migrants, domestic abuse survivors, young people with autism and parents raising children with disabilities. Yoga offers several proven benefits to these participants from improved physical wellbeing, through increased resilience to better emotional awareness.
In order to offer their classes to vulnerable groups free of charge, AdniJóga generates revenue from their pop-up classes and office yoga sessions. Under the Hatchery Programme, the team drew up a detailed pilot plan aiming to reach break-even point by the end of 2020. To achieve this goal, AdniJóga needs to grow the number of corporate partners and reprice their services.
Badur Trustees awarded financial support to cover operating losses in the pilot period and professional support to help implement the pilot plan throughout 2020. Due to the COVID-19 pandemic, the team had to swiftly move its service offer online and needs to continuously revise their business plan. The Foundation was closely monitoring the developments and provided assistance as needed. Despite the challenges, AdniJóga closed a very successful year. It grew the number of its company partners, diversified its services and also managed to run the majority of its charitable classes online. The social enterprise could not reach break-even in 2020, but with the support of the Foundation they revised their business plan for 2021 and the point of sustainability is in close reach.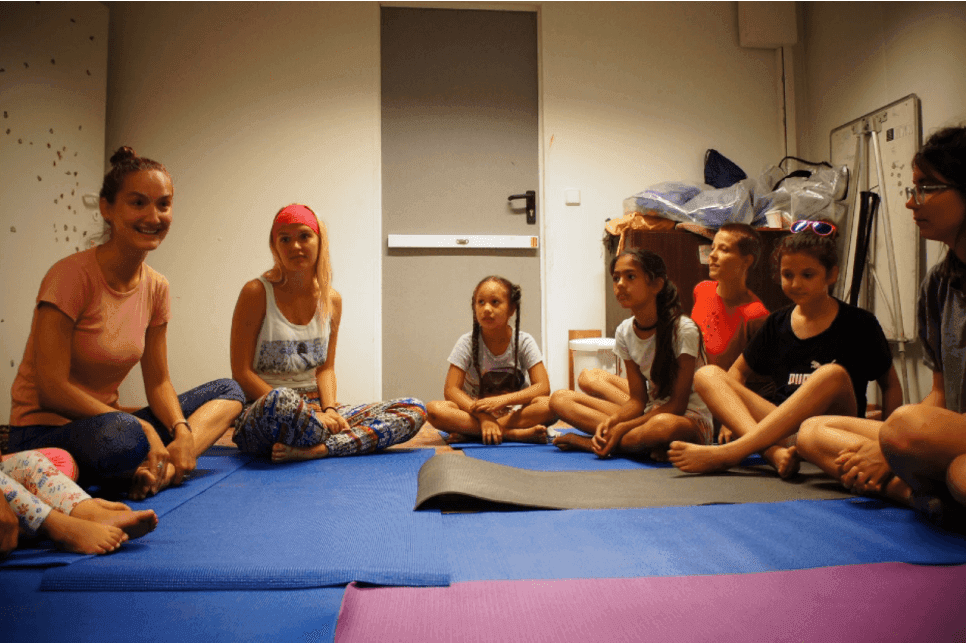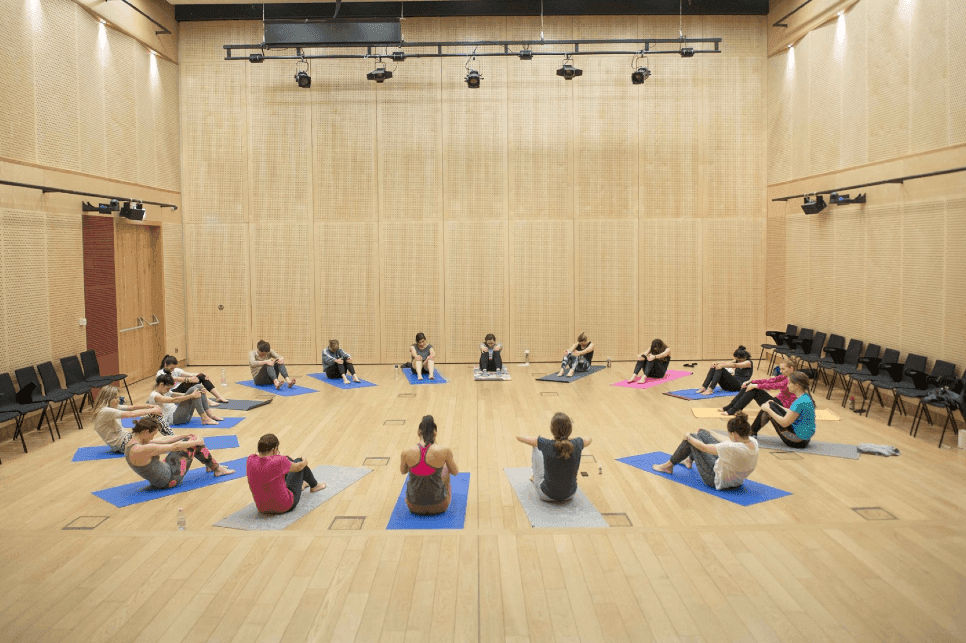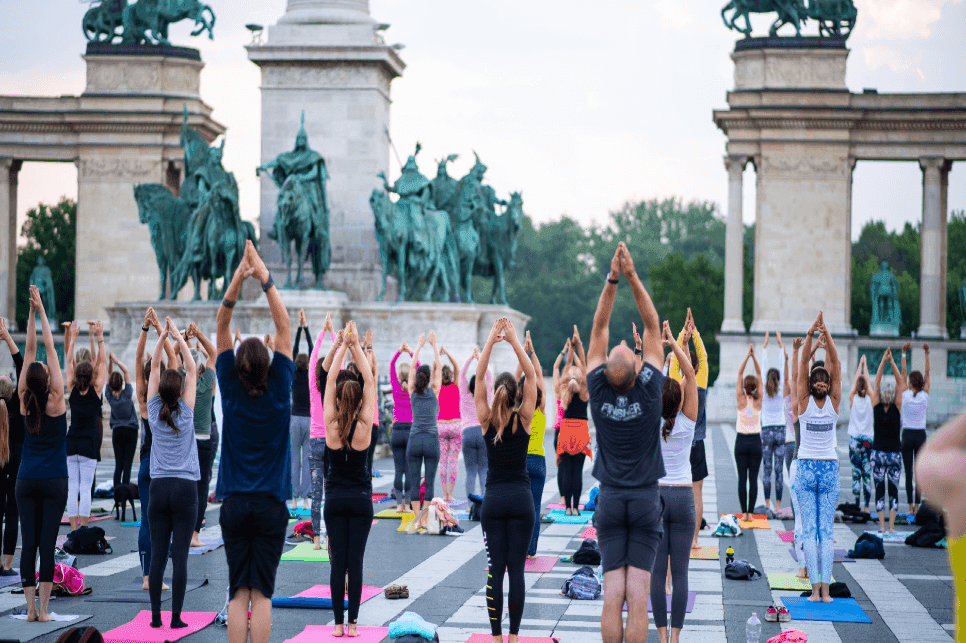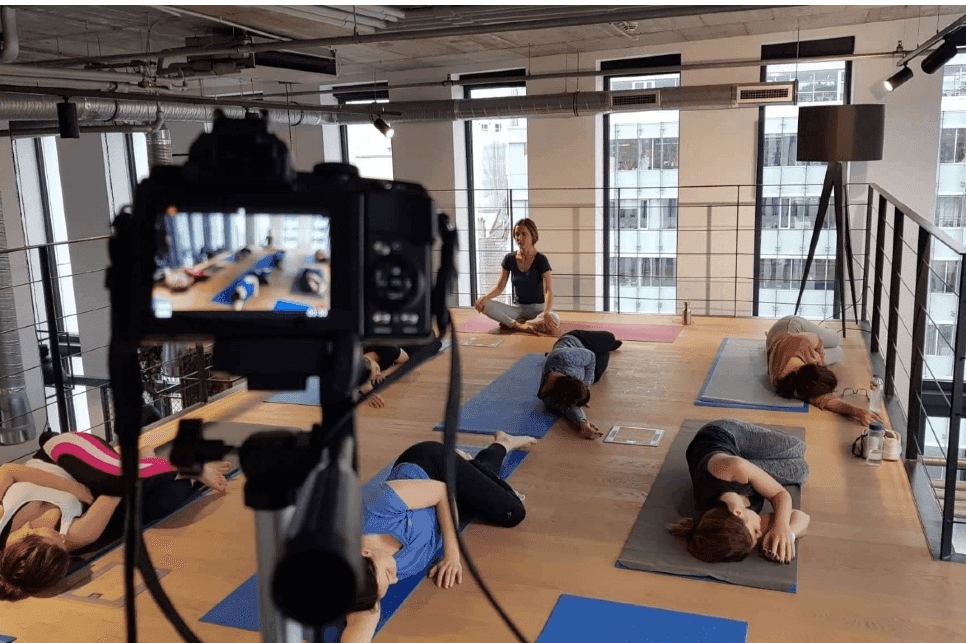 Starting the day with Office Yoga